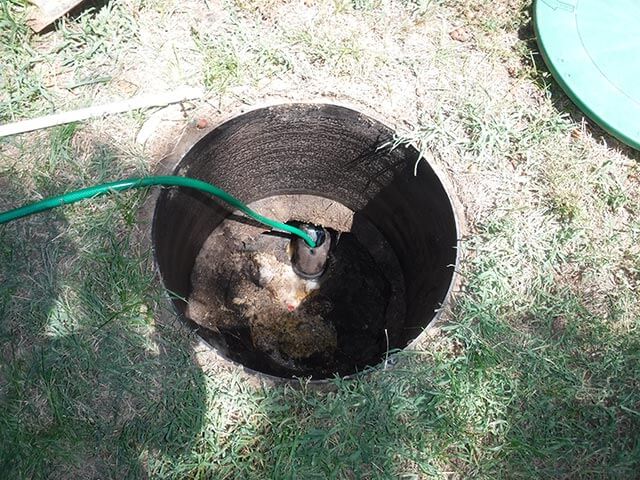 A failing septic tank can cause a lot of trouble, not only while you are still living in the house but also when you decide to put up the house for sale. A septic tank inspection can discover that your septic tank system is faulty, which you would need to have thoroughly serviced at your own expense.
To make sure your septic tank is in tip-top condition, check out what you can do.
Know where your septic tank is located
It's essential that you learn the exact location of the septic tank and the drain field. Keeping a sketch of it alongside maintenance records will be very useful to inspectors and maintenance technicians. If you have all the documents at the ready, the inspections or any other work required will last significantly shorter. Not to mention it would be less of an inconvenience to you and your family.
Also, make sure the septic tank cover is easily accessible in case of inspections or pumping. You might need to install rises for this purpose.
Have the system inspected annually
Regular checkups and maintenance go a long way to prevent your septic system from failing. Annual inspections make sure your home is not compromised by an unhealthy septic system. What's more, if you decide to sell your house, there will be no need for thorough servicing.
Have the system pumped out every 3-5 years
Consult a certified San Diego septic systems inspector about how often you should have the system pumped out. The frequency largely depends on the type of the septic system, so you should consult a professional rather than make random guesses. Needless to say, you should leave the pumping to experienced professionals.
Keep a septic system log book
Since the septic system is an invaluable part of a property, it's wise to keep records of all the work done on it, including repairs, pumping, inspections, and also regular maintenance. If you want to resell your home, these records will serve as proof of the condition the septic system is in.
Additionally, if the pre-listing home inspection discovers any faults in the system, you can use the log book to show that you behaved responsibly towards your property and had the system checked regularly, so the fault isn't yours.
Divert other sources of water away from the system
If there is excess water in the drain field, the soil cannot cleanse the wastewater properly. That is why sump pumps, roof and house footing drains should all be diverted away from the septic tank.
Have a separate system for water softeners backwash
One of the things that can damage your drain field is the salt from the water softeners backwash. The perforated pipes in the drain field make sure the waste water is naturally absorbed into the soil. If they get damaged, waste water may contaminate other sources of water, such as your well. To dispose of the backwash from water softeners, you should have a separate system in place, located away from the well.
Save water
You should conserve water in your household to prevent septic system overload. If there is a leaky faucet, make sure it gets fixed immediately. Also, consult your plumber about installing water-saving fixtures and appliances.
In addition to ensuring the efficiency of your septic system, you will also behave more responsibly towards the environment. Investing in water-saving appliances such as Energy Star-labeled ones even makes you eligible for certain tax rebates.
If there is a problem, always call a San Diego septic systems professional
Should you suspect that your septic system is developing issues, you should contact a reliable septic systems inspector serving San Diego County. The Inspectors Company boasts InterNACHI certified inspectors who can detect any issue with your septic system quickly and have it fixed efficiently. Don't compromise the health of your family or risk losing money on extensive servicing – contact us at (619) 501-8282 if there is any sign of your septic system failure.