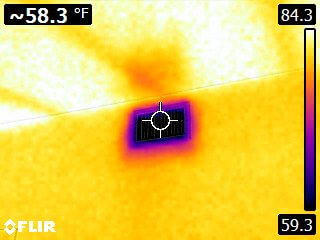 Let's take a look at some of the reasons why you should insist that your trusted home inspectors San Diego incorporate thermal imaging into the inspection process.
Costs less, detects more
The thermal imaging process itself is among the less expensive ones when it comes to regular inspections. What's more, there is no downtime of your systems, as they can remain operational during inspection. Other inspections performed by professional home inspectors San Diego do require shutting the systems down, which results in lost productivity. And we all know time is money.