The leading home inspection company
We provide you with crucial information
For most people, selling or purchasing a home is one of the biggest financial decisions they'll ever make. At The Inspectors Company, we want to help you make a truly informed decision by thoroughly examining the property in question and notifying you about any problems it may have before you buy it or put it up for sale. Our home inspectors in Wildomar will walk you through the entire process and provide you with a thorough report.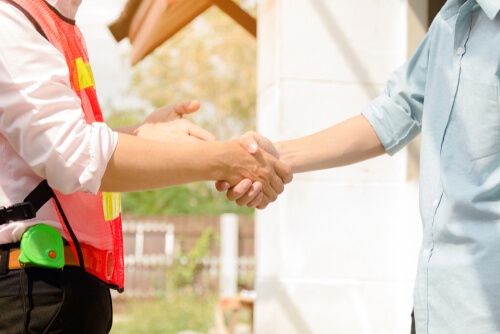 We're proud of our versatility
You can rely on us to meet your needs
Our home inspectors have been trained to provide a variety of services in Wildomar. These include:
Buyer home inspection

: You can avoid financial losses in the future by having the property carefully assessed before deciding whether to proceed with the deal. 

Pre-listing home inspection

: Having the right information enables you to set a realistic price or address the issues before any potential buyers see them. 

4-point inspection

: Our experts take every detail into account, with extra attention being paid to the HVAC system, roofing, electrical, and plumbing. 

Mobile home inspection

: We can assess mobile homes just as expertly as regular ones. 

Verbal home inspection

: Want to have your home inspection done over the phone? No problem! Our inspectors are fully equipped and trained to do so.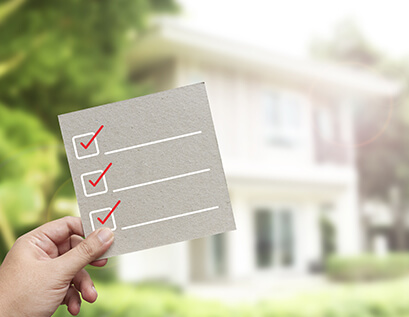 We always deliver
Detail-oriented & certified home inspection company
Schedule Now

We emphasize a client-oriented approach, fair pricing system, top-of-the-line equipment, and attention to detail when performing our inspections. Our inspectors are all InterNACHI-certified experts who are constantly looking to further hone their skills

Why use our service
The unique advantages we offer our clients
Versatility is our second name
World-class home inspections
This is how we do things
Frequently Asked Questions
Home inspections provided by The Inspectors Company involve an extensive visual examination of the property. Some of the things they'll check include:
Cooling and heating systems

Attic, roofing, and insulation

Ceilings, floors, walls, doors, and windows

Plumbing system

Basement, foundation, and structure

Electrical system
Whichever party has originally hired the home inspector in Wildomar to perform the inspection is the one that pays for it. If the inspection is a pre-listing home inspection, this party is the seller, while in the case of a buyer's home inspection, it's the buyer. Whether the deal proceeds or falls through is irrelevant when it comes to paying the home inspector.
Let's say there's a home near the Elsinore High School in Wildomar that you're thinking of selling or purchasing. As a buyer, the last thing you want is to spend your savings on a house that suffers from severe defects that will cost a fortune to repair. As a seller, you want to address any issues that would make selling the home a hard sell or force you to significantly lower your asking price.
This is where The Inspectors Company comes in. We specialize in supplying our clients with top-of-the-line home inspection services for both regular and mobile homes. Every inspection is performed by an experienced and certified expert who uses first-rate inspection equipment and software to produce a truly in-depth home inspection report.
What's more, our services are by no means limited to Wildomar. We're also leading home inspection specialists in Moreno Valley and the preferred choice for home inspections in Temecula, as well as surrounding areas. Contact us today if you'd like to schedule an inspection or learn more about who we are and how we operate.