We bring experience & dependability
Choose the #1 home inspection firm
Knowing everything there is to know about the home you're thinking of buying or selling is absolutely crucial. Here at The Inspectors Company, our certified home inspectors in Corona can provide you with this essential information by subjecting the property in question to an extensive examination. This way, you'll be fully aware of any problems the home may have long before you make any legally-binding decisions.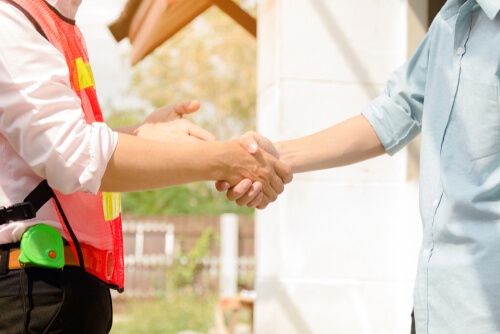 We value your satisfaction
Our home inspection service is versatile & client-oriented
We provide Corona homeowners, with a full range of home inspection services, including:
Buyer home inspection

. We'll conduct a professional-grade assessment of the property and supply you with a thorough home inspection report. 

Pre-listing home inspection

. With our help, you'll be able to address property issues before listing the property on the real estate market.

Verbal home inspection

. Our inspector will walk you through the process and explain any problems they find. They will also meet you after you receive your report and go over it with you in person. 

4-point home inspection

. We thoroughly inspect the 4 cornerstones of every home: HVAC, plumbing, electrical, and structure & roofing.

Mobile home inspection

. Aside from standard homes, we're also fully equipped to inspect all types of mobile homes.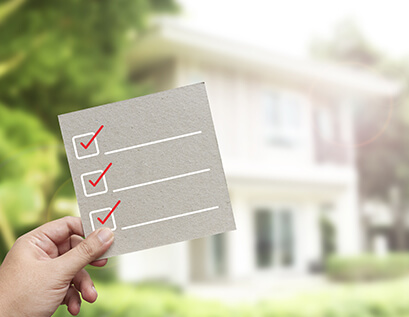 We protect your investment
InterNACHI-Certified home inspector service
Schedule Now

In addition to having extensive experience and using state-of-the-art home inspection equipment, all of our inspectors in Corona, are fully licensed by the International Association of Certified Home Inspectors. We are constantly looking to further increase the value we provide to our clients.

The advantage we bring
Why choose us over our competition
We take pride in our work
First-rate home inspector company
Explore our process
Frequently Asked Questions
Our home inspections in Corona, typically examine the following:
Fascia and soffits

Patios, sidewalks, driveways, grading, porches, and covering

Drainage

Windows, gutters, doors, downspouts, and retaining walls

Bonding and grounding

Water distribution lines, pressure, functional flow, and shut off valve

Faucets and fixtures

Combustion system

Traps, drains, vents, and water heaters

Appliances

Ceilings, windows, stairs, walls, and floors

Countertops and cabinets

HVAC system
On average, you can expect your home inspection to take about 2-3 hours, but this time can vary depending on the size of the property. Needless to say, our inspectors understand that you have things to do and places to be, so they won't prolong the inspection beyond what is necessary to perform a thorough assessment.
Have you found a gorgeous property at the Grand Boulevard that appears to be perfect for you and your family, and you want to make sure it's really as great as it seems? Or perhaps you're planning to sell a home near the Corona-West station and you wish to address any underlying issues it may have before putting it up for sale?
Here at The Inspectors Company, we can do all that and more. Every one of our home inspectors is fully InterNACHI-certified, highly experienced, and equipped with the very finest home inspection tools and software. Our services are available throughout the area, so don't hesitate to give us a call if you want to schedule dependable home inspection assistance in Wildomar or an extensive home inspection service in Moreno Valley.
Reach out to us today if you'd like to book an inspection, or ask further questions about who we are and why we're the best.