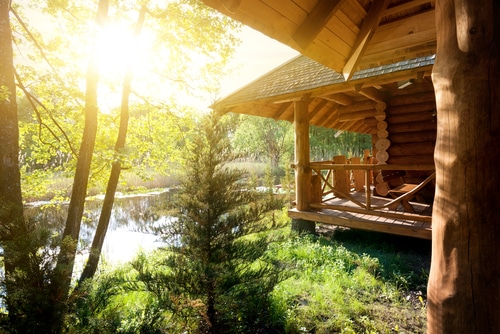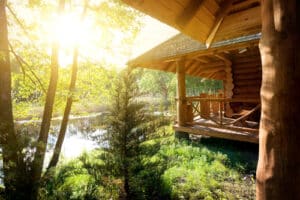 There are many misconceptions surrounding home inspections. Some people in Poway, CA, think you can only schedule home inspector services if you're looking to sell or purchase a standard house. However, that's not the case. Professionals who evaluate structures are much more versatile, meaning they can inspect pretty much any type of residential property.
Cabins are definitely on this list. When buying or selling a cabin, you want to hire a reputable inspector to make sure it's in great condition. But how exactly does a cabin evaluation work and what does it include? Keep reading to find out!
Who does the cabin inspection?
A cabin inspection is performed by a certified home inspector. You reach out to them if you want to purchase a cabin and determine if your new property is in good shape. Likewise, you can contact a professional if you're the seller and don't want the buyer to discover any hidden flaws with the place.
The process of evaluating a cabin is similar to other types of inspections. In fact, you call the same person you'd call if you wish to buy a house with a sturdy foundation and high-quality roof or want to sell a place for a great price.
Here's what a cabin inspection typically focuses on:
1. Roof
When evaluating the roof of a cabin, experts typically look for the following problems:
Missing, cracked, or curled shingles

Lots of granules in the gutters

Uneven sections

Sagging roof ridge

Gaps around the flashing and chimney
2. Other structural elements
Besides the roof, the structural elements of a cabin include the walls, floors, and foundation. Some even add doors and windows to the list. They shouldn't have any of these problems:
Water-damaged walls

Musty smell in the basement

Bowing log walls

Missing or damaged masonry

Loose exterior doors

Improper door and window weatherstripping

Drywall cracks

Squeaky or buckling floor boards

Foundation cracks

Windows not locking all the way

Fog on insulated glass
3. Electrical, plumbing, and HVAC systems
A knowledgeable home inspector will also evaluate your cabin for the following electrical, plumbing, and HVAC issues:
Malfunctioning light switches and circuit breakers

Unlabeled breakers

Not enough outlets

No waterproof exterior outlets

Broken appliances (e.g., oven doesn't heat up to a certain temperature)

Poorly draining tub, sink, or shower

Toilet valves dripping

Deteriorating pipes with clear signs of damage (holes or corrosion)

Leaky faucets

Inadequate water pressure

Lack of electricity or water cutoff to individual appliances

Drain pipes making noise when flushing the toilet

The cooling and heating system is too old for the cabin

Broken thermostat of the air conditioner or furnace

Unreliable hot water supply

Clogged, moist, or moldy vent pipes

Lack of filter in the furnace or air conditioner
Who in
Poway, CA
, offers the most detailed
home inspector services
?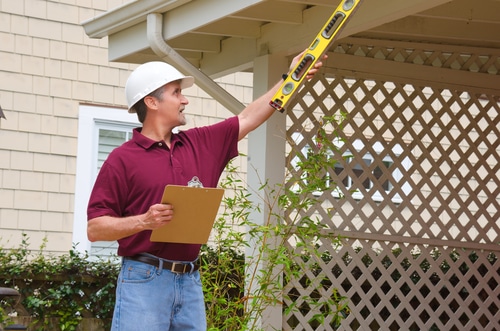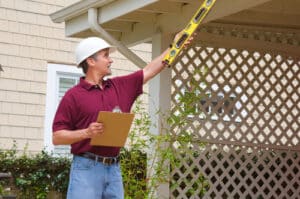 On paper, it may seem that cabin inspections are pretty straightforward. But the reality is entirely different. You need years of experience in the inspection industry to catch all the issues, which is why we advise against DIY evaluations. Instead, go on a hiking adventure on the Iron Mountain Trail and let the Inspectors Company do the work.
We are a certified inspection team that thoroughly investigates many types of properties across Poway and the area, including cabins. We'll analyze the floor, roof, walls, support beams, and other essential parts to discover the tiniest flaws. Once we're done, we'll tell you if the place needs repairs and estimate the cost of those repairs to help you make an informed decision.
Besides cabin evaluations, we can also inspect a condo from top to bottom, so don't hesitate to give us a call. We guarantee a comprehensive service. Contact us today!