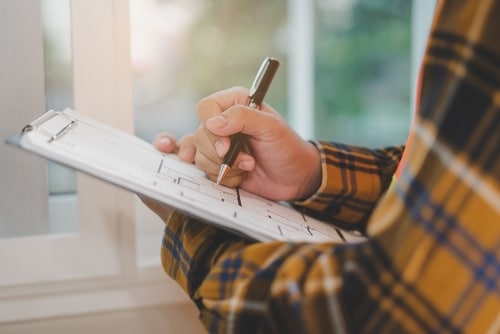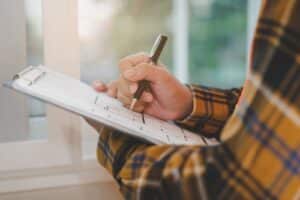 So you've finally found the perfect condo you've always dreamed of. The kitchen looks great, and there's plenty of space for the entire family. You can't wait to purchase the place. However, before you make any final decisions, you'll want to book professional home inspector services in Poway, CA, to make sure the condo doesn't have any underlying issues that will make you regret your purchase at a later date.
But what exactly is included in a condo inspection? What does a home inspector search for when inspecting a condo? These are the questions we'll be answering in the article below! Read on to learn more.
What should I inspect in a new condo?
Just like there's the right way to buy the house of your dreams, there's the right way to get a high-quality condo. The key lies in inspecting the place. Homeowners who are selling a property and upgrading to a bigger one do the same, so be sure to take a page from their book. However, don't inspect a condo on your own. Only an expert eye knows what to look for in each apartment to tell if it's safe and worth the price. 
A standard professional condo inspection usually focuses on the following: 
1. Electrical system 
The most important part of any condo might be the electrical system. Every element of the electrical network must be fully operational and free from any serious flaws. Here's what an inspector generally looks for in the electrical grid:
All the appliances are working.

The outlets and fixtures are in great shape.

The circuit breakers in the main panel are functional and labeled.
2. Plumbing 
Another major component of apartment inspections is plumbing. Some of the indicators of a high-quality plumbing system include:
The toilets, showers, tubs, and sinks drain properly.

The vent and waste systems aren't blocked.

The water pressure is stable.
3. HVAC 
After testing the electrical and plumbing systems, contractors typically turn their attention to the HVAC unit. If it's in excellent condition, it'll help you maintain optimal indoor temperatures more easily. But if not, you may need to invest thousands of dollars to bring it up to standard.
When evaluating the HVAC of an apartment, experts may perform the following checks:
Making sure the temperature is even throughout the ducts

Verifying optimal static pressure

Inspecting the system for leaks
4. Structural components 
Condos don't have roofs or foundations. But they do have other structural elements, such as walls, ceilings, and floors. Here's what a solid apartment structure looks like:
Sturdy walls with no signs of moisture

Robust ceiling that's not bulging or sagging

High-quality flooring without squeaky or buckling boards
5. Hazards 
Some microorganisms and chemicals can make an apartment unsafe to live in. A professional inspection can discover the presence of these threats:
Who offers the finest home inspector services in Poway, CA?

Whether you're buying a condo a few miles from Lake Poway or somewhere closer to downtown, a qualified inspector will help you make the right decision. By pointing out any above problems, they give you the upper hand in the negotiations and tell you whether you should purchase the property in the first place.
There are many services to choose from, but the Inspectors Company is the most reliable pick. All our technicians are InterNACHI-certified, meaning they're familiar with the highest residential and commercial building standards. 
Condo evaluations are just one of our areas of expertise. We're also available if you wish to investigate a house or thoroughly evaluate a cozy cabin. Whatever the property, expect the ultimate attention to detail. Book today!