If you've ever booked a San Marcos, CA, home inspection, you're probably familiar with the basics of this service. A reliable professional comes to your house and checks for even the tiniest signs of damage. Once they're done, they also provide a comprehensive report that details their work and often recommends the next step. 
But there's much more to this service than meets the eye. Read on, and we'll provide the 4 surprising facts about home inspections.
What should you know about home inspections? 
As a cautious house owner, you want to prepare for every home improvement project to ensure the work runs smoothly. Although house evaluations aren't home improvement projects per se, you should still delve deeper into the job to make the experience seamless. 
The following 4 interesting facts will help you gain a better understanding of the service: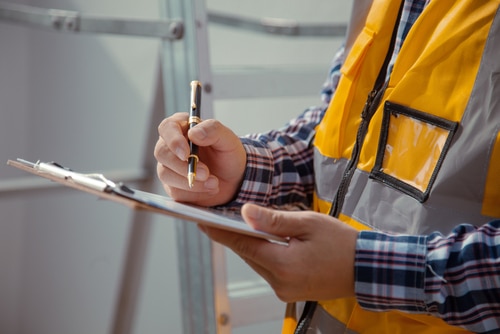 1. Sellers can get a better price for their home
In-depth property inspections can do you a world of good, especially if performed by a licensed professional with years of training and experience under their belt. One of their biggest benefits is that they can help you get a higher price for your house. 
Think about it – the last thing you want is for prospects to detect hidden flaws on your property. A comprehensive check prevents this. By bringing your attention to various problems, an inspector allows you to fix them on time. Resolving the issues gives you the edge during the negotiations.
2. Professionals can also inspect apartments
There are many misconceptions surrounding property checks, one of which is that technicians can only evaluate houses. This couldn't be further from the truth. Professionals commonly assess houses, but apartment checks are in their purview as well. They can look for several problems, including:
HVAC issues 

Wall cracks 

Ceiling leaks 

Electrical malfunctions 
Best of all, apartment checks don't last as long as those performed in houses. Their hassle-free nature makes them highly attractive to condo owners.  
3. A home inspection goes beyond stability evaluation 
The first thing you look at when checking a house is its stability. It must have a solid foundation. Otherwise, you could face a number of difficulties down the line, such as drywall cracks, uneven flooring, and broken tiles. 
However, a property assessment extends beyond foundation checks. Experts also aim to verify your AC, plumbing, electricity, and water supply are in great shape. Therefore, if you suspect there could be a hidden problem somewhere in your house, don't take a chance. Reach out to a professional to get to the bottom of the situation.
4. You typically pay after the service 
Many contractors sometimes demand upfront payment, be they landscapers or locksmiths. Thankfully, you'll rarely have this issue with house inspectors. Only after they've taken a closer look at your place do you have to pay for the service. 
Still, be on the lookout for dishonest providers. They generally demand upfront payments and offer no refunds, regardless of the quality of service.
Looking to schedule a San Marcos, CA, home inspection? Just dial our number! 
Now that we've shed more light on property checks, there's no need to postpone your assessment. But this doesn't mean you should partner with just about any San Marcos provider. You need a trained expert who offers the same quality for all clients, including those near Double Peak.
That's where The Inspectors Company comes into play. Give us a call, and we'll deliver the finest, most detailed check available. Our team utilizes advanced methods and cutting-edge equipment to ensure no stone remains unturned. Contact us today. Don't miss out on the different types of checks available in our portfolio.