Many people believe a home inspection in San Marcos, CA, is only good if you're buying or selling a house. On one hand, you want to make sure your new place is free from hazards if you're a buyer. On the other hand, you want to prepare your property and increase the price if you're a seller.
Both situations make sense, but these aren't the only reasons you should schedule a house inspection. On the contrary, there are many other reasons a property evaluation is beneficial. We'll list those reasons in this article – keep reading! 
Is inspection good on a home?
As previously mentioned, the motivation for a property check comes from different sources, such as selling your place for a higher price. That's not everything this service brings to the table. Here's what you can gain from a job performed by a professional who abides by all state requirements: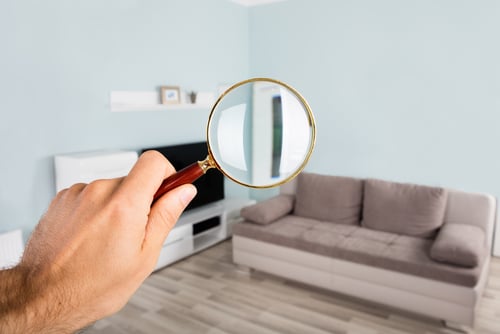 1. Promotes a healthier environment 
Tidying up your place and addressing various problems promotes a healthy house. But there's no way to fix these issues without detecting them. The best way to do so is to schedule a property inspection.
A seasoned technician can use an array of tools to recognize the following problems: 
High moisture 

Roof leaks 

Plumbing problems 

Faulty electrical system 
After taking a tour of your place and revealing potential threats, they can recommend optimal solutions. These lead to a healthier and safer property. 
2. It's hassle-free 
Some projects are invasive, such as digging trenches for your piping and roof installations. People often avoid them because they take too long. That's not the case with property checks. 
Naturally, the duration of the service largely depends on the size of your house. But on average, it shouldn't take your contractor more than 2-2.5 hours to scour your place from top to bottom. It's a minimal price to pay for identifying potentially severe problems.
3. Exceptional customer service 
For many, house inspections are shrouded in mystery. A lot remains unknown regarding this service, which is why you might be hesitant to schedule it. You need someone to shed light on the job. 
That's where customer support comes in. Property evaluations have friendly technical support teams who go to great lengths to prepare you for the project. Besides covering the price and duration, they can also reveal a few surprising facts about the service to demystify it even further.
4. Homeowners insurance eligibility 
You need to meet different criteria to qualify for the best homeowners insurance policies. Scheduling regular home checks might be one of them. Depending on your neighborhood,  you may need to have your house evaluated once a year to be eligible.
In addition, a thorough check goes a long way in reducing your insurance premium. By pointing out certain problems, a professional tells you exactly what to repair to get better deals, be it a roof or foundation fix.
Where can you find the top home inspection in San Marcos, CA? 
It's easy to see why property inspection teams perform thousands of jobs every year. San Marcos residents want peace of mind, knowing they live in a safe place. However, only a detail-oriented provider can verify safety. The Inspectors Company is one such provider.
Give us a call at any time of the day. We'll arrive at your address quickly, fully equipped to check your house from top to bottom. Let our experienced home inspectors come through for you and ensure your property is in great shape. Choose from our structural, thermal, disaster, or other types of checks, and book your service today!