Whether you want to sell or buy a property, booking a home inspection is a must. It allows you to identify any problems with the place so you can address them before the sale. Providers of home inspection services in San Diego, CA, may approach this project differently, but one thing's for sure – they need to have an inspection report.
What does this document include, and why is it so important? You'll find out in this entry. Keep reading to find out all you need to know about home inspection reports.
What is the purpose of a home inspection report?
When scheduling an evaluation, you don't want a contractor who overlooks the most important areas of your property. You don't want someone who fails to fill out a report, either. Here's why this document is critical: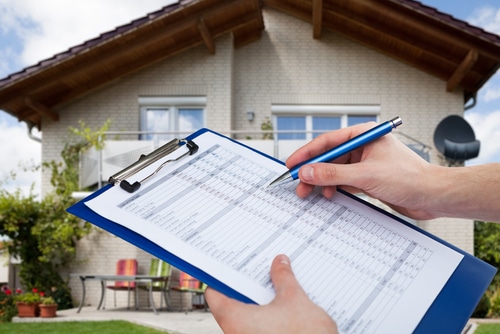 Identifying the problems with your property – The best thing about inspection reports is that they detail any issues you may have with your property. Whether you have plumbing or electrical problems, they'll be described in the report. The same goes for structural damage, such as roof or foundation damage.
Providing advice – You and your inspector can use the report to discuss the next move. In other words, you can determine whether you need to repair or replace certain problems. Doing so without having insights into the condition of the place in the form of a report would be nearly impossible.
Help you make a good decision – The last thing you want is to buy a house or list your house for sale without an inspection report. On the one hand, you risk moving into a property that hasn't been verifiably checked. On the other hand, fewer homebuyers will be interested in your place if you don't have the report.
What are the contents of a home inspection report?
Most house checks have a lot in common. For example, whether you need someone to examine a house or apartment, their report should contain the following information:
General details about your place, such as construction date and square footage.
Report summary that highlights any issues.
Drawings and pictures of those issues.
The most important part of any report is the summary. It provides an overview of the problems that need to be addressed. Here are a few examples:
Weak foundation
Damaged roof
Crooked sidewalk
Torn-off shingles
Compromised flashing and skylights
Faulty service panels and fuses
Bad water heater and drain
Moldy attic, ceilings, and drywall
Cracked windows and wet carpets due to water damage 
It's also worth mentioning what you can't find in a report. More specifically, the report won't recommend purchasing or not purchasing a place.
Who offers the most comprehensive home inspection services in San Diego, CA?
Plus, you can contact us beforehand, and we'll help prepare you for the service if you have pets. We're the best team of inspectors not just in San Diego, but in the entire County. Schedule a comprehensive check today!
Making sure your provider offers a report is just one of the things you should do when looking for a house inspector. You also need a seasoned professional who works fast yet leaves no stone unturned. That's exactly what you get with The Inspectors Company.
We pride ourselves on our attention to detail, experience, and top-shelf equipment. Our technicians have all it takes to examine a property in detail, whether you're buying or selling the place. We'll check all your systems, including the HVAC unit, roof, and basement to detect even the slightest form of damage.