Some people avoid hiring professional home inspectors in San Diego, CA, because they think they can thoroughly examine a property on their own. However, this is one of the biggest mistakes you can make as a real estate buyer or seller.
The lack of expertise and state-of-the-art tools may make you miss several key details that result in costly and time-consuming repairs down the road. In this entry, we'll help you avoid this problem by listing the 6 most commonly overlooked areas during a home inspection. Read on!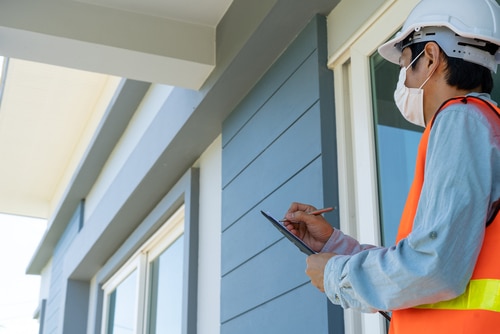 What are the most commonly missed home inspection items?
Whether you're checking an apartment or house, you can easily miss the following areas if you don't have the right training and equipment:
1. Chimney deterioration from the inside
When taking a look at their chimneys, people usually only examine the exterior. While this can reveal some problems, many issues can remain out of sight. More specifically, creosote and soot can accumulate, which can cause a fire hazard if left unchecked.
2. Internal construction damage
DIY structural assessments normally end at the foundation and roof. Any internal problem can be overlooked. By contrast, licensed inspectors can perform an additional, interior evaluation if they suspect there's some hidden damage.
They can utilize cameras and other cutting-edge equipment to detect problems and recommend repairs. This gives the owner peace of mind, knowing structural issues are caught before they cause extensive deterioration.
3. Leaks
Leaks coming from the roof aren't always easy to recognize. In fact, they commonly spread to areas behind walls and above ceilings. There, they spread and can weaken the structural integrity of the place.
You can expect more serious issues if you miss this during your inspection. Moist environments are perfect breeding
grounds for mold and mildew, increasing the risk to the occupants' health.
4. Electricity problems
Superficial jobs can reveal basic data about your electrical system. This typically happens during visual inspections, but you need a more comprehensive approach to get a complete picture.
Unless you check every appliance, you can easily miss a serious problem in your electrical configuration. It could be hiding behind a wall, which is especially common in older houses. Therefore, a thorough examination is the only way to ensure your property doesn't have any electrical fire hazards.
5. Ice dams on the roof
Ice dams are blocks of ice at the edges of a roof that prevent the roof from draining the water. As a consequence, the water collects behind the ridge and often leaks inside the home, damaging walls, insulation, ceilings, and other surfaces.
Ice dams are hard to notice if they form in hard-to-reach areas. They're typically overlooked when the owner performs a visual inspection and doesn't climb the roof.
6. Sewage problems
It can take months for sewage problems to manifest themselves. You might think your pipes are clean since there are no backups, but this could only be temporary. A tree root may be dangerously close to your lines or might have even caused a hairline fracture. Either way, detecting it without robust equipment is virtually impossible.

Where can I hire qualified home inspectors in San Diego, CA?
There's no need to take a chance with a DIY house check. You can get a false impression that a place you're thinking of buying or selling is in good condition. Before you know it, construction problems and other issues arise, all of which must be addressed ahead of your camping adventure at San Vicente Reservoir.
The easiest way to avoid this scenario is to reach out to the Inspectors Company. We follow the highest industry standards to ensure a thorough and effective inspection every time. We'll also compile a comprehensive inspection report and prepare you for the service if you have pets. Hire our detail-oriented technicians in San Diego today! No stone will be left unturned.