If you recently bought or sold a property in Vista, CA, home inspectors were likely among people that you had regular contact with through the process. Inspection companies and their skilled contractors make the whole real estate transaction process so much easier and safer for all parties, even if you don't give it much thought.
They have been a part of the real estate process for quite some time and are an important part of buying or selling properties, but how did home inspections come to be?  Let's take a look back in time at the history of home inspections, from their origins to the present day.
How long have home inspections been around?
It may come as a surprise to many that this type of checkup has actually been around for centuries. The first systematized inspection was thought to have originated in 15th-century Europe when builders would use specialized tools to assess the overall quality of construction materials.
This practice, however, didn't much look like a house inspection as you'd describe it. It wasn't regulated on a bigger scale and was still far from becoming a crucial part of buying or selling one's property, the way we see it today.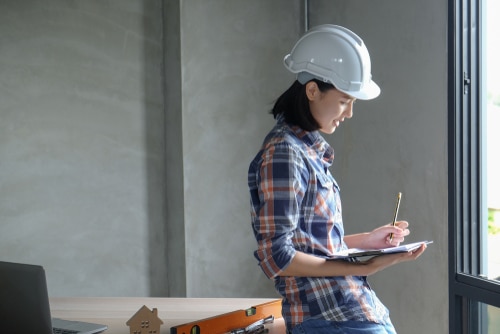 Where and when is it thought that home inspection programs began in the United States?
Even though its form was still crude, the concept of property examination quickly spread. First to England, from where it eventually made its way across the Atlantic to America during colonial times. But what happened with home inspections in America since then?
The Early Days
After the idea of inspecting properties for safety and quality crossed the Atlantic and has gotten to America, it took time for it to take the shape and form somewhat similar to what we know today. Records show some proof of the presence of house assessments even throughout the 1800s when people would look over the land to determine its value for taxation purposes. 
As the 19th century was nearing its end, home inspections were slowly becoming somewhat regulated in many parts of the country. It was during the 1870s that a few of the states passed legislation requiring that all new buildings be checked for safety before they could be occupied. This soon led to other states creating their own, similar regulations.
The Expansion
It wasn't until the 1920s that modern house examinations became popular in the United States. Realtors wanted to provide buyers with information about an establishment before closing on a sale. Early inspectors mostly gave clients general knowledge about a potential purchase, such as structural conditions, plumbing, and electricity.
By the middle of the 20th century, services that checked homes to assess their state had become very popular. It was during this time that they became a crucial part of the real estate processes before anything else. One by one, states began passing legislation that made these checkups mandatory.
With time, they became much less general, and those focusing only on certain parts of the property were increasingly popular. In addition, many states began requiring licensed professionals to perform comprehensive checkups on behalf of buyers or sellers prior to closing a real estate transaction. 
The Present Day 
Today, house checkups are conducted by certified professionals who have specialized knowledge of building construction practices and codes, and act in accordance with Inspection Law. Even if you dread them, there are many benefits that home inspections provide to buyers and sellers of properties.
Pros working in the industry have various tools and techniques they can use to ensure that every part of the construction meets current safety standards. Gadgets like thermal imaging cameras, moisture meters, and many others can help home inspectors find potential red flags in the house. If they find any, those issues will have to be repaired after a house is examined.
Examining the state of the property is now an essential part of the real estate transaction process and helps protect both buyers and sellers from any potential problems with a property prior to sale. Additionally, buyers can purchase extended warranties from companies that provide coverage for any major repairs or replacements needed after closing on a house.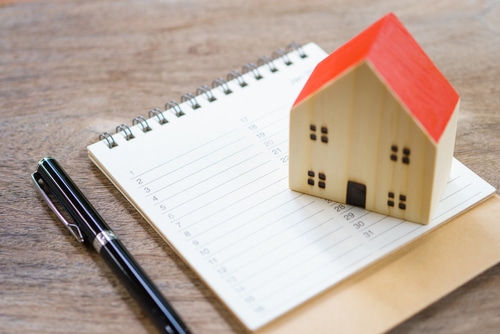 Where can I find truly exceptional Vista, CA home inspectors?
If you're in search of a good, trustworthy company that you can count on to take a careful look at that beautiful house near Alta Vista Gardens that you plan on buying, check the condition it's in and give you a full report on it, look no further than The Inspectors Company.
Each one of our certified inspectors is equipped with cutting-edge tools and gadgets, all to make sure that you get a complete, thorough report on the state of the property they're examining. We can promise to catch even the slightest issue on time and help you properly address it. Call us today.