Whether you decide to put your house on the market, buy a new home, or you're just looking to see if everything is in order at your home, an appliance inspection is a great thing to invest in.
You only notice something's wrong if an appliance isn't working, maybe if something seems a bit off, but one of San Diego, CA's professional home appliances inspectors can take a close look and say if all is in order on a level an untrained eye can't. So, what does this kind of inspection include?
What appliances are checked during an inspection?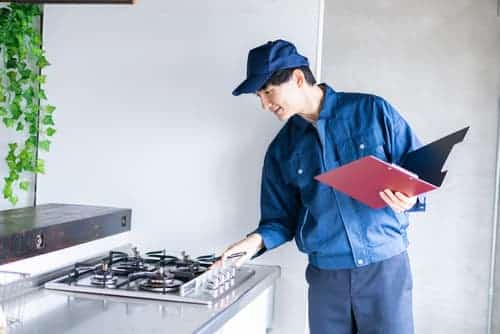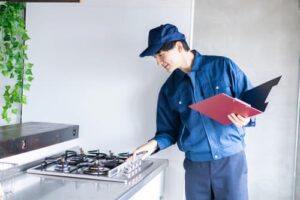 The basic principle of appliance inspections is that only the units that are permanently built-in are examined. This way, faulty equipment can be fixed or replaced in time so there are no surprises or unexpected expenses for the new buyers.
There are ways in which you can benefit from an appliance inspection even if you don't plan on selling, like saving yourself from future troubles that faulty devices can cause to the home. How long an appliance inspection will last depends on how many appliances you have, how complex they are, and other factors.
However, compared to the time needed to fix the damage a faulty part can make, it doesn't take much of your time at all. The difference in the cost between a checkup and the complex repair work is also undeniable. So, what exactly is checked during a home appliance inspection?
The 5 appliances to check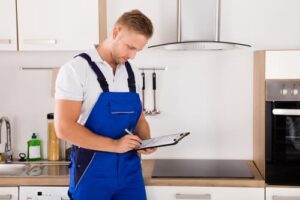 As established, the inspector will only take a look at the units installed at your home and not the movable ones. They'll start them or run them for a cycle with predefined settings to see if each one is working the way you'd expect and the manufacturer guarantees.
Dishwasher: We usually run it at a full, normal cycle. The main thing they'll be looking for is water leaks, visible, or the one harder to see by yourself. The latter can cause serious

water damage

if left unattended.

Garbage disposal unit: Your home inspector needs to observe its operations and listen to it. A properly working and maintained disposal doesn't make any sounds or vibrations. Disposals are tough appliances, but they can still get clogged and broken.

Range or a stove: Apart from being checked for parts that they can see are damaged, an inspector will also turn the range or stove with the oven on to see how well it works. This usually means heating it up to a high temperature to see how it behaves, and if the desired temperature is reached in the expected time.

Microwave: It's important to note that only installed microwaves are examined, and not the countertop ones. The standard test includes heating up a cup of water, but also looking for visible damage and using a tool to check for radiation leakage.

Hood or vent: The first part is checking whether the unit is placed correctly so it does what it's supposed to, such as picking up moisture, grease, and stale air that gathers up because of cooking. Then, they'll check if the unit is operational, and finally how well the filtration works.
Where do I find the best San Diego CA home appliances inspector?
If you're looking for a reputable and trustworthy company to perform your home appliance check-up, The Inspectors Company may be just what you're looking for. Whether you're located in Downtown San Diego or in a town in the city's vicinity, we got you covered.
Whether you're looking to sell a house, buy one, or just want to have an expert analyze your appliances for your own peace of mind, we can guarantee you that our inspectors will do it with great care and attention to detail.