Buying a home can be an overwhelming experience, especially if this is the first time you're doing it. Unfortunately, this can sometimes make it difficult for buyers to remain impartial and take all the necessary steps to ensure their desired property is really worth purchasing. 
For this reason, having the home in question examined by registered San Diego buyer's home inspectors is critical in order to identify any issues it may have. This gives the buyers the information they need to either negotiate for repairs or a price reduction, or walk away from the deal. 
We previously explained what is examined during a home inspection and how to properly verify repairs after a home inspection. Now we'll help you avoid a lot of grief down the road by listing the 3 biggest red flags a home inspector can uncover. Read on. 
What are red flags in a home inspection?
Every residential property has at least some problems. Most of these issues can either be ignored or fixed without the need for costly or extensive repairs. However, some defects are so severe they can dramatically reduce the value of a property or even make it unlivable. 
Here are the top 3 red flags to look out for during a home inspection:
1. The house is condemned
A home becomes condemned when the government determines it's no longer fit to live in. This usually occurs due to unsafe housing code violations, and makes it illegal for anyone to live in this home until the owner has proven that the cited issues have been fixed.
Purchasing a condemned house is almost always a bad idea due to the considerable costs involved in bringing it to a livable standard. Even if you perform all the necessary repairs and renovations, the place may still have a lower market value than what you invested in it. 
2. Mold infestation
Black spots on the ceiling and other signs of an advanced mold infestation are often caused by deeper issues with the property, such as faulty piping or hidden leaks. Furthermore, mold should generally be removed ASAP, so if you're seeing a lot of mold, that's a sign the home wasn't maintained properly. 
3. Extensive termite damage
If your home inspector finds signs of termites, you should also obtain a wood destroying organism report and have multiple contractors bid to repair the place. If major structural damage is identified, it's probably the best for the buyer to walk away. 
Who pays for home inspection if the deal falls through?
Home inspectors provide an independent service that isn't formally connected to the home buying process. In other words, whether the deal proceeds or falls through has no effect on your deal with your home inspector. They've already done what they were hired to do when they performed the inspection and provided you with the report. 
The home inspector is therefore paid by whichever party originally hired them. In the case of buyer's home inspections, that party is the buyer. The seller only pays for the inspection if they have originally hired the inspector. 
Where can I find certified San Diego buyers home inspectors?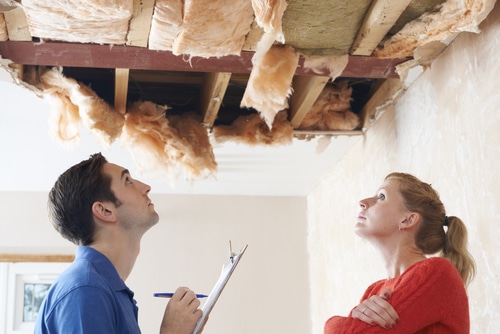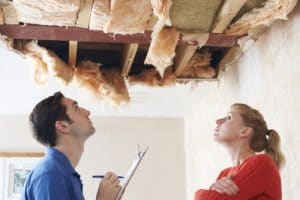 No matter how perfect that Sabre Springs property you're thinking of buying or selling may seem, there's always the possibility it could be hiding all sorts of problems. Knowing about these issues in advance is vital in order to make a good buying or selling decision. 
At Inspectors Company, we specialize in supplying our clients with the full range of home inspection services in San Diego. Our inspectors will thoroughly examine the property you're interested in and supply you with a truly in-depth home inspection report. Contact us today.