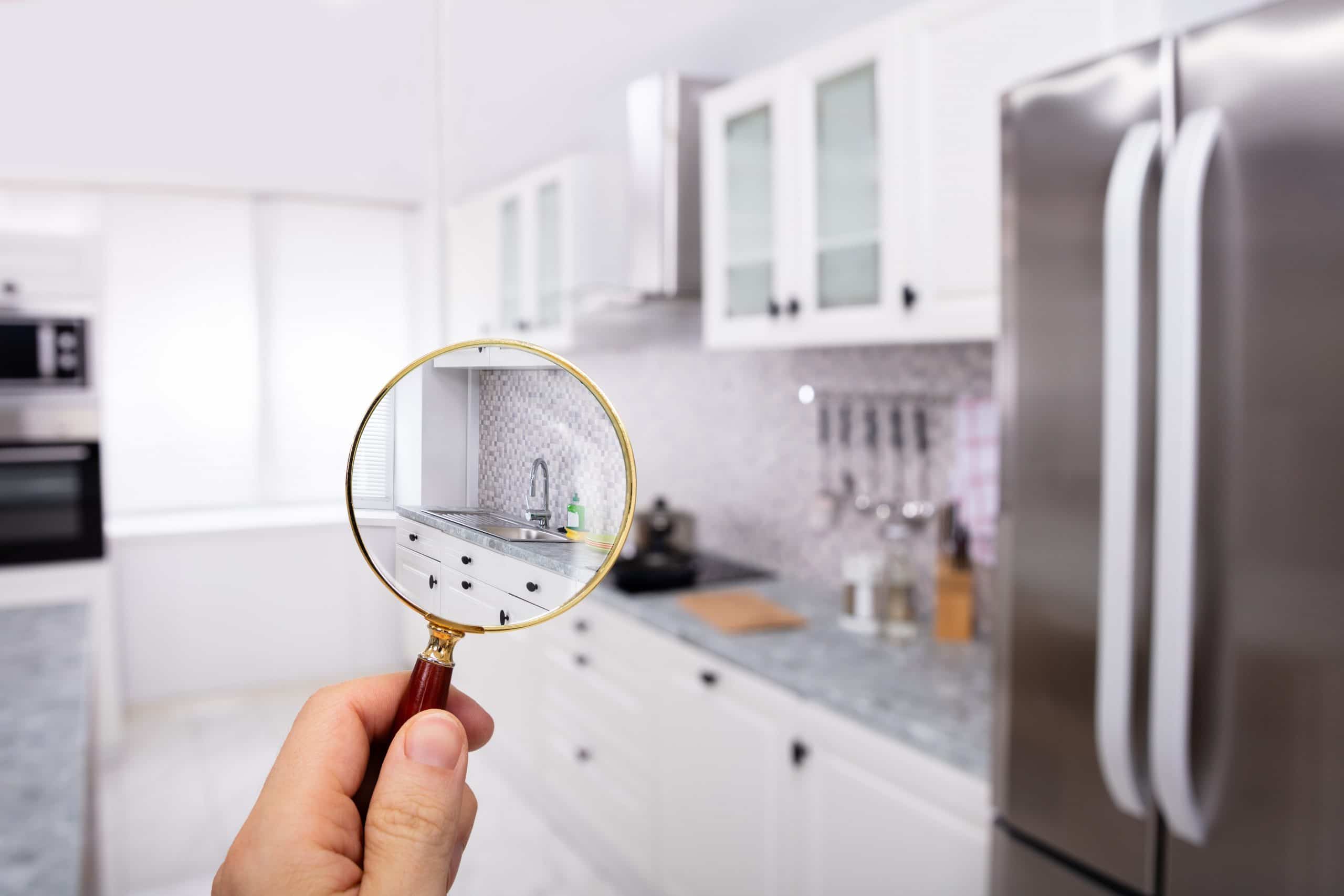 Home inspections are designed to help clients get a good understanding of a home's true condition and dismiss any possible safety concerns a property might have. If home appliances are included in your real estate purchase, it's only logical to ask yourself the question of whether or not your scheduled home inspection in Chula Vista will check them for faultiness.
If so, how thorough is an appliance check?  Which appliances will your inspector examine, and which ones aren't part of the home inspection process?
From adding home inspection contingency clauses to contracts, debunking some of the most frequent home inspection myths, to the importance of inspecting the foundation of a house, there are many aspects to a home inspection. In this article, you'll find out all there is to know about home appliance inspections. Read on!
Do home inspectors check appliances?
The answer to this question is yes, they do. The primary goal of home inspections is to determine whether the property you are purchasing is move-in safe. Home inspectors usually operate and check all the major, built-in household appliances that go with the property for signs of serious malfunctioning.
It's important to note that this type of inspection is not a detailed inspection by an appliance expert. Instead, the goal is simply to determine whether the appliance is properly installed, operational and safe to use.
Additionally, home inspectors can verify whether there are manufacturer recalls on any of the appliances in your household. This is a specialized type of service called a RecallCheck, and you can get it together with your standard home inspection.
What is a RecallCheck service?
Although most manufacturer recalls are made publicly available online, the process of searching through the database is often time and energy-consuming. According to the OECD, consumer reactions to product recalls are still worryingly low, meaning that a large number of faulty and potentially dangerous household appliances remain widely in use.
As part of an appliance inspection, your inspector will note down the make, model and serial number of all accessible appliances and submit their report. RecallCheck service then matches the specifics against their database to check whether a recall has been issued.
Do home inspectors run the dishwasher?
Appliance inspections usually check the functionality of large, built-in appliances that stay in the household after the purchase. This includes the dishwasher, stove, built-in microwave, refrigerator, furnace, air conditioner, water heater, and food-waste disposal. Smaller, easily moved, and unplugged appliances are typically not part of the inspection.
To check whether your dishwasher is in working order, your home inspector will first perform a visual check of the appliance and make sure it's securely installed. They will also look for signs of leaks or water damage to the floors and cabinets surrounding the appliance and check the condition of the water supply line and the drain hose. After that, they will run it using normal operating controls, to see if it fills up, drains, and performs a full washing cycle.
Where can I hire a reliable home inspection in Chula Vista & the vicinity?
If you're purchasing a home near Eastlake High School or anywhere else in Chula Vista, and you'd like to have the property thoroughly inspected, reach out to The Inspectors Company.
Our team of certified InterNACHI home inspectors specializes in providing the full scope of residential and commercial property inspections tailored to suit your needs.
Whether you're looking to get an appliance check, a mold inspection, thermal imaging inspection, verbal home inspection or more, you can count on us to deliver the highest standard of service. Get in touch with us today!