If you're like most Americans, purchasing a home is likely the single largest investment you'll make in your life. As always, having a reputable Poway CA inspector in your corner is a tried-and-true way to ensure the place you're thinking of buying isn't hiding any serious defects.
However, even if the house has passed an extensive visual examination performed by a seasoned home inspector, you should still organize a final walk through before closing the deal. This is the best way to ascertain the property is in the same condition it was in when the offer was made.
In previous articles, we explained how to get the most out of a home showing and informed you about the dangers of buying an old house. Today, we'll answer some frequently asked questions about the final walk through. Keep reading to learn more.
Is there a final walk through before closing?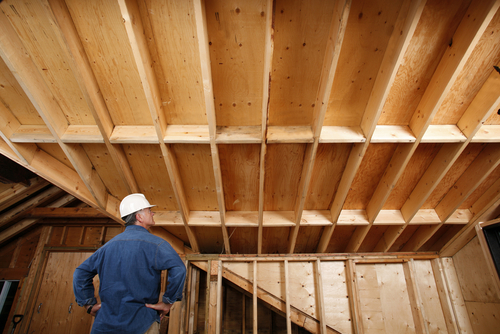 A typical final walk through is scheduled within 24 hours prior to the closing date. Its purpose is to ensure the property is still in the same satisfactory condition it was in when the buyer last visited it. Typically, the only parties attending this walk are the buyer and the buyer's agent.
That being said, if the original home inspection has identified serious issues that needed to be repaired, it's a good idea for the buyer to bring their home inspector along. This gives the inspector an opportunity to re-check the property to ensure every issue has been addressed accordingly.
Here's a tried-and-true final walk through checklist:
Test every electrical outlet using a phone charger.

Flush all toilets to check for leaks or other issues.

Run all bath and sink faucets, and make sure there are no leaks.

Test the garbage disposal and the kitchen appliances.

Run the air conditioner and the heater.

Ensure all personal belongings, garbage, and other items have been removed.

Test the fireplace.

Ensure the garage door works (it opens and closes without any hiccups).

Open and close all doors and windows.

Turn every light switch on and off to make sure the lights and ceiling fans are functional.

Test the exhaust fans in the kitchen and the bathroom.

Check the home's exterior for damage or other cosmetic issues.

Inspect the ceilings, flooring, and walls.
Can a seller refuse a final walk through?
Yes, but in reality they hardly ever do. A final walk through a day or two before closing is considered to be standard practice when it comes to buying and selling real estate. Any seller who refuses to allow it is highly suspicious and is likely to be hiding something.
A rare exception: some purchase agreements limit the number of re-visits a buyer is entitled to (these re-visits don't include the initial home inspection). If the buyer has used up all of their re-visits, the seller may be within their rights to refuse another re-visit (ie., the final walk through).
Can a buyer walk away after final walk through?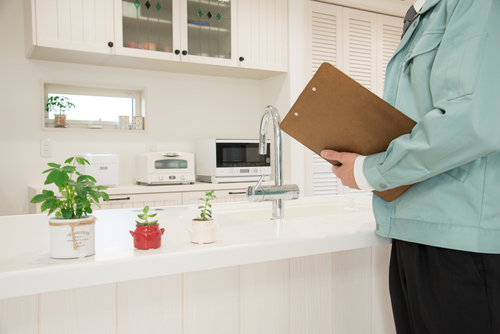 Yes, but it has to be done correctly. If the final walk through uncovers demonstrable problems, such as missing features, new damages, agreed-upon repairs that have been done badly or not at all, etc., the buyer will have a justifiable reason to break off the deal.
On the other hand, irresponsible buyers who back out without good reason will likely have to forfeit their "earnest money" deposit. In rare cases, they may even be taken to court and forced to compensate any damages caused by their actions.
Where can I hire a seasoned Poway CA inspector?
Are you looking to buy a gorgeous property near the Old Poway Park, and you want to get an expert second opinion before you proceed with the deal? Inspectors Company is here to help you make a decision in the best interest of your future self. Our skilled home inspectors are fully certified and equipped with the finest inspection tools and software, allowing them to pinpoint issues with precision. Get in touch with us today.