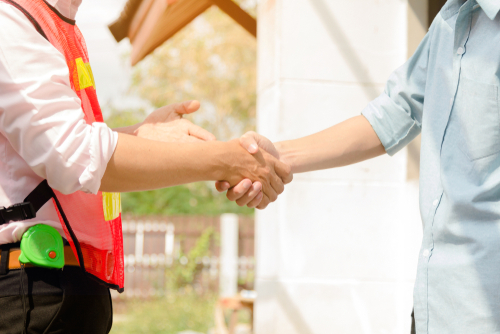 A Carlsbad home inspection is crucial examination process that is performed on a property by a certified home inspector. The inspector uses cutting-edge tools and software to determine which, if any, problems a property may have, and how to best deal with them.
Buyers and sellers alike are often confused about what they should expect during their home inspection. Should buyers be attending a home inspection, they wonder. Is the seller's agent allowed at an inspection? What if a house fails an inspection?
Luckily, the answers to many of these questions aren't nearly as complex as they may seem. Read the rest of this article to learn more.
Can you fail a home inspection?
It's best to think of home inspections as if they were physical exams, except done on a property rather than on an individual. The purpose of a physical exam is to take a general look at a person's health, and to identify potential issues. In other words, it's an examination, not a test that can be failed.
By the same logic, the home inspection can't really be failed. However, a buyer can always back out of after an inspection, which is what they will likely do if the home inspection uncovers too many critical problems with the property.
Sellers are advised to hire a licensed home inspector to look at the property before it goes up for sale. This way, they will be made aware of any pressing issues, and will be able to deal with said issues before potential buyers see them.
What fixes are mandatory after a home inspection?
Theoretically speaking, no repairs are 100% mandatory. After all, if the inspector doesn't find anything wrong with the property, why fix it? In reality, however, modern homes are complex structures with many potential points of failure, so the inspection is always going to uncover some problems.
Furthermore, local laws require sellers to make sure properties observe certain safety regulations before they can be sold. These include things like smoke detectors, functional plumbing, structural integrity, and so on.
Everything else is negotiable. Some buyers will be put off by a large number of necessary repairs, whereas others will expect the seller to cover the repair costs or to drastically lower their asking price. It's up to the seller to conduct their own home inspection in order to prepare the property for sale.
How long does the home inspection process take?
The home inspection process consists of the inspection itself, the period during which the inspector compiles their report, and the final meeting between the client and the inspector where they discuss the inspector's findings.
When performed on a large property, the home inspection itself can easily take an entire day. On average, you should reserve at least 4 hours for the inspection. During this time, the inspector will personally point out faults to you and explain how they can be fixed.
The inspector will take 24-48 hours after the inspection to write their report. It's important to carefully consider this document, as it contains crucial information about the property. Finally, a meeting will be arranged with the inspector so they can personally go over the report with you.
Who are the top home inspectors in Carlsbad, CA?
Are you a buyer looking to purchase a gorgeous property near the Carlsbad City Library? Or are you this property's owner and you're looking to sell it at the highest possible price? Either way, you can benefit greatly from a dependable Carlsbad home inspection.
Here at Inspectors Company, we specialize in providing cutting-edge home inspections in California. With our competitively-priced service on your side, you'll never regret a property purchase or sale you made.
Get in touch with Inspectors Company today. We'll be happy to serve you.