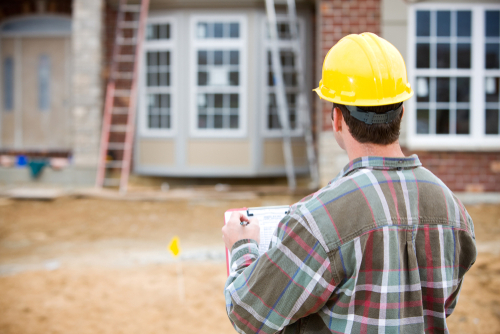 A home inspection in Carlsbad, CA is a pre-sale visual examination of a property, conducted by a qualified home inspection technician. Its goal is uncover any problems a property may have. The data thus gained is critical when it comes to making a good buying or selling decision.
But is a home inspection really worth it? Can homes fail home inspections? What exactly is examined during a home inspection? In this article, we'll answer a few questions sellers and buyers alike often ask about the specifics of home inspections. Keep reading to learn more.
Do buyers go to home inspection?
Whether buyers attend a home inspection depends on who hired the home inspector, and at what point in the selling process the inspection is taking place. Sellers typically hire home inspectors long before they actually put their property up for sale.
They do this because, naturally, they want to get the highest asking price possible. A home inspection gives them a chance to identify critical issues and fix them before potential buyers get to look at the property. This raises the property's value and prevents unfavorable negotiations later on.
This early into the selling process, future buyers aren't even aware the property is going to be up for sale, so naturally they won't be present for the inspection.
What if the buyer has hired the home inspector?
While the buyer who hired the home inspector isn't required to attend the inspection, it would be unwise not to do so. Being present gives buyers an opportunity to ask vital questions and hear the inspector explain his findings on the spot.
Any real estate agent or other representative who forbids the buyer from attending the inspection, or otherwise urges them not to do so, is clearly not working in the buyer's best interest. Such behavior is a serious red flag.
How long does a home inspection report take?
The time it takes to compile a comprehensive home inspection report depends mostly on the size and age of the property. Massive structures that rival the Carlsbad High School in size will invariably have more potential points of failure than cottages or studio apartments will.
Age is another factor. Older properties tend to have more problems than newer, more modern ones. Highly-trained home inspectors who have been approved by reputable organizations such as NAAHI will, on average, take between 24-48 hours to generate their reports.
How long after home inspection does buyer have?

A buyer who hires a home inspector isn't under any obligation to buy the home that was inspected. Likewise, the seller isn't obliged to wait for the buyer's decision, and can freely sell the property to someone else if they so choose.
That being said, it's an ethically sound practice to give the buyer a few days after the inspection to make their decision. This way, the buyer has the time to receive their home inspection report and discuss it with their home inspector.
The buyer also shouldn't expect the seller to wait for weeks before they make their decision. It is assumed that a buyer who hires a home inspector is serious about purchasing the property in question, so their decision shouldn't take too long either.
Where can you get a reliable home inspection in Carlsbad, CA?
When it comes to finding the top home inspections in Carlsbad, there's only one true answer: Inspectors Company. Between our superbly trained, InterNACHI-certified inspection professionals, and our excellent track record of successful home inspections, we're uniquely positioned to give you the best service possible.
Contact us today if you have more questions, or if you want to take advantage of the finest home inspectors in California.