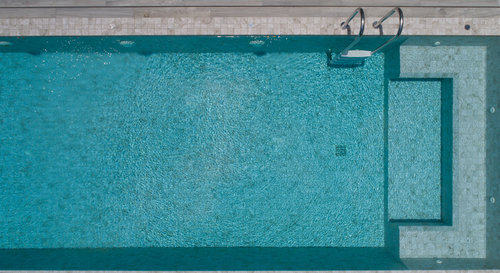 Professional inspection of property is a wise and smart investment, especially for pool owners. Having a pool in the backyard of your residential or commercial property is an amazing feature, but also one that comes with responsibility.
Whether you are considering becoming or already are a proud owner of such property, keep in mind that it requires regular maintenance and the occasional pool inspection, sparing you the hassle and costly repairs down the line. Even if you are thinking of putting the place on the market, it would be wise to have it undergo a pool and spa inspection first.
Whatever the case may be, a pool and spa inspection, just like mold inspection, should be done as a precautionary measure, long before you start to suspect that something's wrong. Here's what you can expect from a detailed pool and spa inspection.
Checking for damage – the inspectors will check for signs of visible damage inside the pool, spa and on the decks, such as cracks or standing puddles, as well as damage of the pool equipment;
Storage space – there should be ample storage space for any equipment, leaving the decks clutter-free;
Slip-resistance – making sure that the surface around the pool is slip-resistant and not a safety hazard;
Stable and secured pool and deck equipment – this refers to ladders, rails, steps, and the like, as well as pool fencing, if any;
Marked areas – a contrasting color must be used to clearly mark any protrusions and ensure safety;
Odors – there should be no unpleasant odors or potentially dangerous fumes;
Drain grates – grates must be clearly visible, tightly secured and damage-free;
Vacuuming – daily vacuuming of the pool is required;
Water quality – the water should be clear and clean, with a controlled amount of chemicals and periodic water quality and bacteriological testing, while its temperature should be measured on a regular basis and maintained at an acceptable level;
Water levels – the water level must enable both easy removal of debris and water outflow;
Heaters – these must be fully functional, placed and maintained in accordance with safety standards;
Lighting and electrical components – checking for functionality and safety;
Storage of chemicals – to prevent safety hazards, any pool and spa chemicals must be properly stored and at a safe distance from the heaters.
The Inspectors Company's pool and spa inspection puts your mind at ease
Whether you want to sell your residential or commercial property, purchase one, or simply ensure the safety of your loved ones and/or visitors in and around the pool, a pool and spa inspection is a necessary step.  The Inspectors Company has a team of certified professionals whose opinion you can trust. Don't put it off any longer, but schedule a pool and spa inspection now and set your mind at rest!