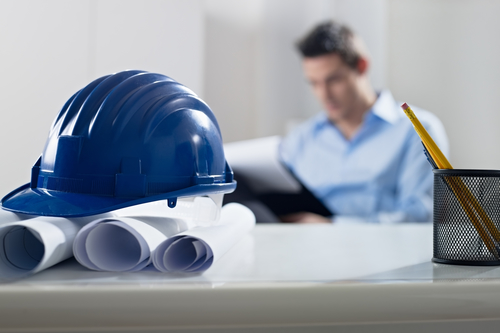 When it comes to commercial inspections San Diego, it's always good to stay informed about the details of the inspection, so you know what to expect and how to always be prepared. A successful business steers clear of uncertainties. Much like a responsible homeowner, you know you must not take any chances.
Commercial inspections San Diego are also beneficial for your business as you'll know you've done everything in your power to ensure the safety of your property as well as customers and employees. What's more, commercial inspections help you predict, prevent and protect yourself from any unforeseen costs or losses, if you should ever decide to sell.
Interviews and questionnaires
Consulting the owner/manager on the condition of the building is part of the inspection process. It would be wise to ask for a sample report in advance, so you can best prepare for the inspection. You might also expect other members of your staff to be interviewed.
Conducting unannounced inspections on your own is also a clever way to prepare for an inspection, as it will help you avoid any unpleasant surprises and give you time to remedy any issues.
Providing documentation
Prepare any prior inspection reports, permits, records, notices of code violation and other documents required for a comprehensive insight into the building's condition and compliance with codes.
Walk-through survey
The inspectors will require access to the property so as to conduct a walk-through survey. Typically, only one walk-through survey is done per inspection.
Elements of the inspection
A standard commercial inspection will include the following:
Site characteristics, among which are landscaping, parking area, sidewalks and lighting;
Roof surface, including roof covering, slopes, gutters, chimneys etc.;
Exterior and building envelope, including the basement, foundation, attic, crawlspace and the like, as well as decks and balconies;
Plumbing and drainage system, including checking for leakage, sewage backup and mold;
Electrical systems and checking for electrical safety hazards and risks;
Heating, ventilation and cooling, i.e., checking the functionality of the HVAC system;
Fire protection and life safety, i.e., fire alarm, sprinklers, fire extinguishers or hydrants and the like;
Interior, including doors and windows;
Vertical transportation, such as stairs and elevators, if any.
Getting a professional opinion
Last but not least, the inspectors will give you a helpful estimate of potential costs for any repairs and replacements, as well as recommendations on how to prevent any unwanted incidents or safety hazards in the future.
Commercial inspections San Diego from qualified professionals
Being the establishment owner or manager, you are probably aware of the importance of compliance with the building code, workplace health and safety standards and the Commercial Standards of Practice. By ensuring that your business ticks all the boxes on the checklist, you will also build a more stable workplace atmosphere, with stronger work ethic.
Being confident that your establishment is up to the task of undergoing inspection and meeting all its criteria will make you and, by extension, your employees, feel more at ease.
For expert commercial inspection San Diego, contact The Inspectors Company today!