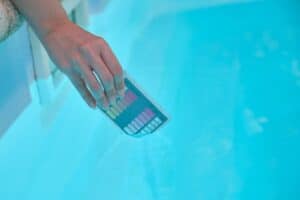 If you are a pool owner, you know how fun family gatherings can be or how enjoyable the evenings with a glass of wine with your feet dipped in water are. As much fun as it is, pools require a lot of maintenance and regular inspections. It's a responsibility all year round, not just during the summer season.
Part of being a responsible pool owner is performing regular checkups, some of which need to be done by a professional. If you live in San Diego, hiring a pool and spa inspection company should be regular. You might wonder if there's anything you can do in order to prepare before the inspectors arrive? Read on to find out.
How to prepare for a swimming pool inspection?
By hiring an inspection company, you're one step closer to a safe and clean swimming pool. While you'll rely on them to thoroughly do their job, preparing yourself in advance can help you be a part of the process and help them do their job more easily.
Review state rules and regulations
Every state has a set of rules and regulations that you need to follow. You probably know most of them if you're a pool owner in San Diego, but it doesn't hurt to refresh your memory. Whether it's the dimensions of the fencing around the pool or proper deck material, you will need to learn and apply everything that's expected of you. That way you'll be more familiar with the aspects of the pool inspection and you can ask the right questions.
Make a list of things that might not be working properly
Whether a pool pump has not been working properly, or you have a mold problem, write down everything that you think is worth mentioning. Although the inspectors will thoroughly examine the pool area, having a list ready could be helpful. If you communicate your concerns, they will make sure to pay extra attention to those areas.
Research the company you wish to hire
Before you decide on the company you wish to hire, inform yourself about their services. Research their history, reviews, price list, and see what goes into the inspection. Make sure they are suitable for your needs. If you have any special or additional service in mind you wish to use, make sure they can provide it.
Where in San Diego can I find the best pool and spa inspection company?
The reasons for pool inspections are numerous, but the safety and comfort of anyone who uses your pool are most important. Knowing what inspectors usually look for can help you be a bit more prepared. Other than that, your only job is to relax, take a day off and spend it at San Diego Zoo, while our professional team at The Inspectors Company examines your pool.
Our experts with extensive experience will make it their goal to check every aspect of your pool area in order to make it safe and usable. Contact us today and we will be more than happy to answer all of your questions and schedule an appointment.