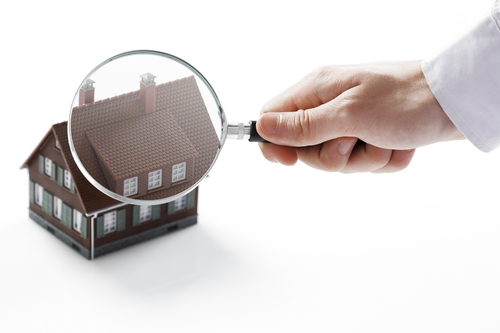 The best home inspectors Del Mar are competent professionals who leave nothing to chance. Whether you're a potential seller or a prospective home buyer preparing for an inspection, you want to know what that means. If this is your first home inspection, you must have many questions. For instance, you've heard that mold poses a major threat to your family's health and safety, so you must be wondering: 'Do home inspectors check for mold?' Here's an overview of the hot-spots and red flags that home inspectors usually look for!
From roof to foundation
The inspector will definitely check for deterioration of the roof shingles and the chimney, including excess moisture and rotting. If there's a fireplace, the inspector will want to make sure it's fully functional. Last, but not least, the home's structure and foundation must also undergo inspection, as they are the key aspects of any house.
Plumbing issues
Water pressure issues are the worst – which is why home inspectors will focus on these. They will turn on all the faucets in the house and flush the toilet at the same time. They might even run the dishwasher. Septic system and other drainage issues are another major issue that inspectors might look for. After all, poor drainage and water flow issues spells trouble as it may affect the home's foundation and cause foundation leaks, ultimately lowering the home's value.
Do home inspectors check for mold throughout the house?
The notorious mold varieties aside, most common varieties of mold do not pose a threat to human health. However, there are people who are sensitive or may develop sensitivity to mold. This is why the source of the mold problem should be eliminated, and why most buyers request mold removal. It is also in the seller's best interest – getting acceptable offers with visible mold in the house is an unrealistic expectation. For these reasons, checking for mold and mildew is always on home inspectors' to-do list.
Do home inspectors check for mold and mildew in the basement?
Naturally, because mold and mildew indicate dampness. Too much moisture in the basement and crawlspaces, measured using a special meter, means deterioration of building materials, among other things that homeowners want to avoid.
The electrical system
A major element of the home inspection is checking if the electrical system – the electrical panel, circuit breaker configuration, wiring – is adequate and functional. Checking the efficiency of the heating and cooling systems is usually also included in the inspection. The same goes for appliances that come with the house, for instance, smoke detectors.
Do home inspectors check for mold? Here at The Inspectors Company, we do!
The Inspectors Company has first-rate home inspectors who will inspect the place from top to bottom and make a note of even the tiniest details to put in their comprehensive report. Whether you're selling or buying, rest assured that such a report works to your advantage and, regardless of its length, should never come as a disappointment. Our professional inspectors will point out any red flags that must be taken care of immediately so you would get the most out of the real estate transaction you've entered into. Call us today and schedule your appointment!