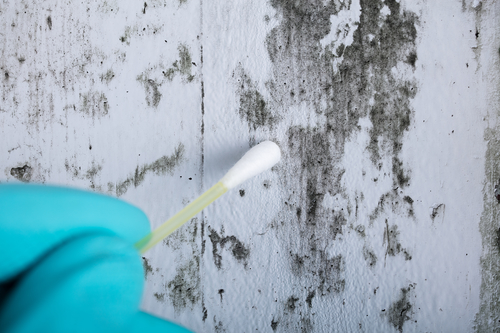 Buying a home is bound to be one of the most important purchases you are ever going to make, requiring a thought-out approach every step of the way. That's where San Diego home inspection services come in. Before you set your mind on a house, you should definitely opt and prepare for a buyer home inspection, the most comprehensive way to get to know a home. Just make sure that you hire proper inspectors to do the job. Here's a rundown of the quintessential home inspection tips for buyers.
Be there or be square
One of the crucial home inspection tips for buyers is quite simple and self-explanatory – be present during the process. This will give you a chance to point out any issues that you might have noticed or are concerned about.
Seek trustworthy inspectors
Your realtor might have a few recommendations, but do your own research. You want a professional and unbiased home inspector whom you can trust to be honest about any issues.
Ask away
Ask about anything you're unsure about, no matter how insignificant it may seem. The inspector's much-needed guidance will help you make a sound decision.
DIY inspection beforehand
When it comes to home inspection tips for buyers, this one is really simple but really effective. Although you should leave things like GFCI outlets and the plumbing to the pros, there are lots of things you can check out by yourself.
From the moment you take your first tour of the place, make sure to take notes about anything even remotely suspicious in or around the house. This includes peeking into the attic and basement. Doing all of this is in your best interest, as you'll be able to give the data you've collected to your home inspector so they know what to be on the lookout for.
Ask for pictures
Ask your home inspector to take pictures of any potential issues they have discovered, so you'd fully understand the problems you might encounter in the future. Before scheduling your home inspection, ask if thermal imaging can be used throughout the inspection process. This type of inspection detects damage and defects that visual and physical inspection cannot.
Cosmetic cover-ups
You might be impressed by the flawless-looking walls and brand new floors, but make sure all of this isn't just a cover-up for an underlying issue. Ask your inspector to check it out.
Don't forget the roof
Roof problems are a real nightmare, so look closely and check for signs of damage and water intrusion, as well as whether all the roof elements are in place. Also try to find out when the roof was last replaced. Make sure that the inspector actually goes up on the roof, provided it is accessible and safe to do so.
The Inspectors Company offers invaluable insight and home inspection tips for buyers
Here at The Inspectors Company, we're in it for the long haul and we take no chances. This means our inspectors will be your trusted sidekicks who will make sure to help you make a wise investment as a home buyer. Call us and schedule your buyer home inspection today!