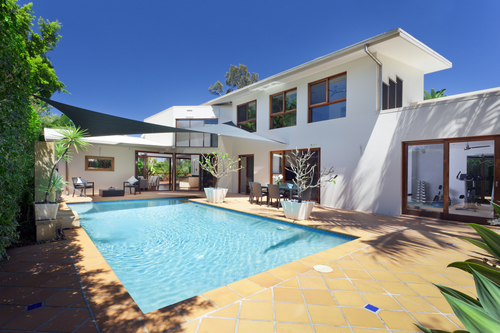 Having a swimming pool is great fun. Providing entertainment for your friends and family during hot months is invaluable. But, owning a pool doesn't come without a little responsibility. There are many angles to consider when buying a house with a pool. Also, it is challenging to maintain your pool in proper working condition. It would be best, then, to perform a regular, yearly inspection. And here are the main reasons why, courtesy of experienced pool inspection San Diego adepts.
Home value
If you want to sell your house, it is wise to have your pool inspected. Although it usually boosts the value of your home, it can also prove a liability if not in the best shape possible. Having it inspected on time means you can address any potential issues before a buyer spots them and lowers the value.
Safety
If there are young children involved, safety is of the utmost importance. You have to ensure that children cannot go for a swim unless supervised. So, your reliable pool inspection San Diego expert will check the pool barrier. What's more, you should have the cover checked, as it has to be up to safety standards.
To prevent electrocution, the inspector will also check if the ground conductors are functioning properly.
Finally, you should have the suction covers on all the drains checked. Pool drains have enough power to hold swimmers, children especially, down in a pool. The inspector is there to make sure the drains are up to snuff.
Liability issues
As you'd probably like to have your friends over from time to time, it is essential to protect them. Yourself, as well, as you would be held responsible if a guest were to trip on a crack in the deck. You have to be certain you have the proper coverage if someone ends up getting hurt. The inspector will determine if there are any liability concerns you need to address.
Condition
In order to keep your pool running without a hitch, there are many expensive components to take into account. Your inspector is there to make sure you are doing all in your power to ensure the best conditions possible.
A professional can inspect the pumps, filters, hoses, as well as other important equipment, and determine if it is clear of debris and in good working order. This is the best way to eliminate additional costs.
Hidden costs
If you're in the market for a house with a pool, you should consider having it inspected by a professional. As mentioned before, swimming pools can be costly, and without having it inspected, you are setting yourself up for extra expenses. A trained inspector will help you estimate any existing damage and the price of bringing the pool back to pristine condition.
When in need, pool inspection San Diego professionals are here!
Now that you are aware of all the reasons to have your pool inspected, let us become your company of choice. The Inspectors Company employs only the best interNACHI certified inspectors. We can help you discover any issues, and resolve them quickly. There are no compromises when it comes to pool safety, so contact us as soon as possible.