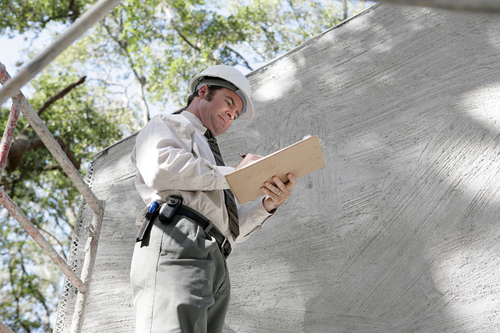 As a proud homeowner, you surely know how much work goes into properly maintaining a house. I know, it is more interesting and effective to focus on cosmetic details, such as the facade, flowers in the garden, and that beautifully-kept lawn. But, while struggling to attain the long desired appearance, it is easy to overlook more essential parts of your abode. Keeping your house structurally sound is more important than focusing on the looks. And, somehow, roof is easily forgotten until a major problem arises. So, it's imperative to be aware of the tell-tale signs that you should call roof inspection San Diego professionals.
Common problems with different roof types
First, you need to become acquainted with the two major roof types, and the frequent problems that occur:
Flat roofs – Leaks and the degradation of surface due to standing water and exposure to the elements are the usual problems with these roofs. What's more, there can also be problems with granular loss, punctures, water retention and membrane blisters. Drains are also a sore spot, as they can become clogged or corroded. Fungi target the flashings, pushing them from the surface, causing leaks.
Sloped roofs – They are constructed using different materials, mainly asphalt shingles, slate, metal, wood, and tiles.

Asphalt shingles are prone to granular loss, bending and curling.
Slates and tiles need to be smooth. Any fractured, cracked, or broken tiles should be fixed as indicated by a roof inspection San Diego expert
Metal is susceptible to corrosion, and panels can become bent or loose. Seams have to be tight and water-resistant.
Wood should be free of any mold, mildew, and moss. Shakes and shingles mustn't be warped or buckling. You should also have wooden roofing tested for rot.
What should be inspected
Read on for a detailed overview of everything that needs to be checked during a roof inspection.
Visible damage – This is always the first course of action when inspecting the roof. Any apparent signs of detriment, such as standing water, dirt, debris, structural deformations ae clear evidence of an existing problem. You should also check if your gutters and downspouts are blocked or broken.
Exterior components – An inspector should closely examine all the structural components on the outside of the roof. Damage on chimneys, drip edges, vents, fascia, and decking are indicative of a problem. Some of the components might be missing. The roof should also be checked for rust and rot. Finally, leaks. They usually occur around skylights, vents, and chimneys, and they can cause a great deal of damage.
Interior damage – When you do not inspect your roof regularly, the first thing people notice is damage to interior structural components. It's mainly water damage. When it comes to flat roofs, the location of the leak is often obvious enough. However, it is a bit different with sloped roofs, as the cause of the leak is not usually directly above visible damage. If a leaks has gone untreated for a longer period of time, you should have the roof trusses and rafter checked for mold, rot, and mildew.
Dedicated roof inspection San Diego experts are happy to help!
Roofs should be checked twice a year. Do not risk getting your feet wet by not having your roof inspected on a regular basis. Luckily, you can leave it all to the pros. The Inspectors Company is here to perform a thorough professional inspection, promptly and efficiently.