Your roof might look strong and sturdy, but it's always prone to damage, which lessens its lifespan and can lead to regular repairs or even a need for a roof reinstallation. This is why we advise to have your roof regularly inspected.
If you're even in doubt if your San Diego home's roof is healthy, you should call a professional roof inspection service to check up on your roof. In the meantime, you can prolong the life of your roof by following our tips below.
How do I prolong the life of my roof?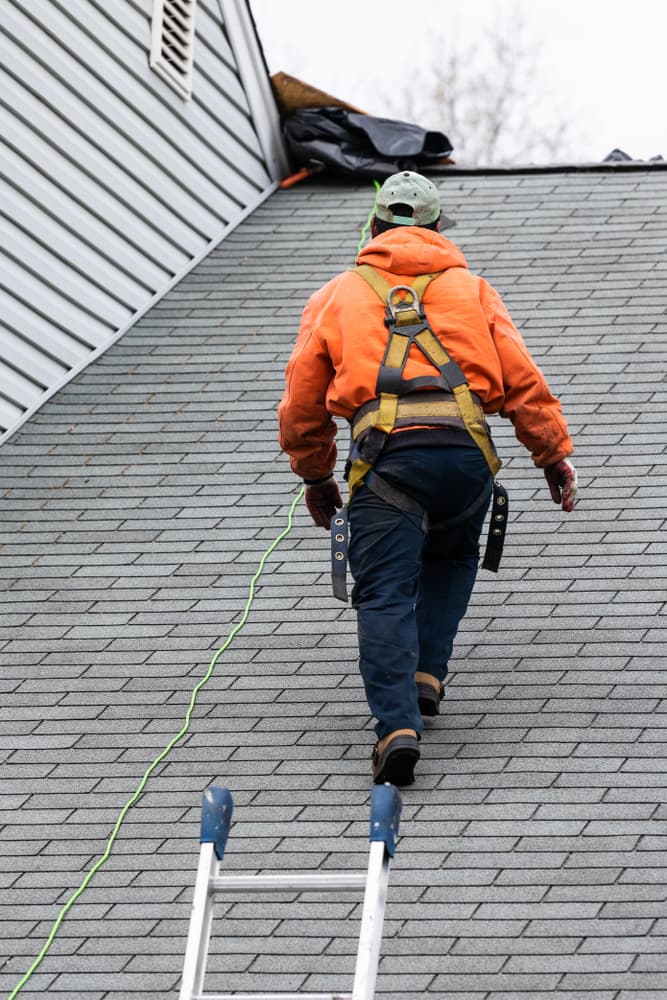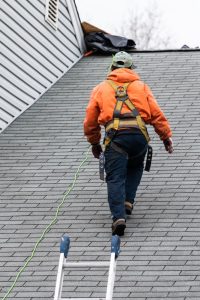 There's a couple of things homeowners should make sure to do in order to prolong their roof's lifespan. We'll provide you with some helpful tips that help prevent common roofing problems in order to make sure your roof remains healthy for a long time.
1. Make sure your roof is properly installed and maintained
One of the core things that extend a roof's lifespan is its proper installation and maintenance. Whether you're setting up your roof or regularly maintaining it, make sure that you hire a company that has certified professionals that provide full insurance. A poorly installed roof is a lot more prone to damage than a properly installed one.
2. Clean the gutters
Another good thing to do is to check up on your gutters regularly and make sure that they are clean. If you see any debris present in your gutters you should clean it as soon as possible, as debris and water buildup can wear down the gutters and the roof, and lead to water leaking down through your walls.
3. Check for damaged or missing shingles
Shingles are crucial for the integrity of not only your roof, but the rest of your house as well. Damaged or missing shingles can introduce water into your attic or lead to insects and critters finding their new home in your roof, which can cause further roof damage down the line if left unchecked.
4. Check for loose or missing nails
Over time, nails on your roof can turn loose or even fall out entirely. This further makes it possible for water to come in through the nail holes and cause leaks in the attic and moss buildup. If you see any loose nails, simply get a hammer and hammer them down, and replace any that are missing.
5. Clean the roof from moss and other debris
Moss, branches, small rocks and other debris are not uncommon to be found on the roof. They might seem harmless at first, but if left unchecked they can lead to roof damage as they get blown around by the wind, for example. Make sure to scrape any moss present and remove any other debris present to ensure your roof doesn't get worn down over time.
6. Trim trees next to your roof
If you have any trees next to your house that are tall enough to reach the roof, make sure to trim their branches regularly. Falling branches can also cause major roof damage, especially if the branches are thick, and the tree itself can be used by animals and insects to find their way onto your roof.
Furthermore, wind can easily sway the branches towards your roof which can lead to the branches scraping the roof and potentially damaging it. 
7. Insulate your attic
Proper attic insulation will not only help lower your electricity bills, but it will also help extend the life of your roof. Especially during summer, your shingles get heated by the sunlight, which can wear them down significantly over time, by making them brittle and thus prone to breaking and falling off. By insulating your attic you'll help your shingles last a lot longer.
8. Make sure to schedule regular roofing inspections
Even though it's incredibly important to have your roof regularly inspected, it's common for homeowners to forget to book regular roof assessment. It's generally advised to have a checkup at least once a year, so that you're sure that your roof is always in good shape and to get ahead of any potential roofing issues.
Where in San Diego can I get professional roof inspection service?

In case you live in San Diego or the surrounding areas, and you would want to have your roof checked, we've got you covered. Here at The Inspectors Company, we take pride in our professional, InterNACHI certified roofing inspectors that are specialized in identifying all types of roofing issues. 
Our highly-trained inspectors also specialize in sewer and mold examination, thermal and infrared imaging, and more. Call us today, and have your roof examined by our pros so that you can visit Balboa Park for some care-free relaxation.