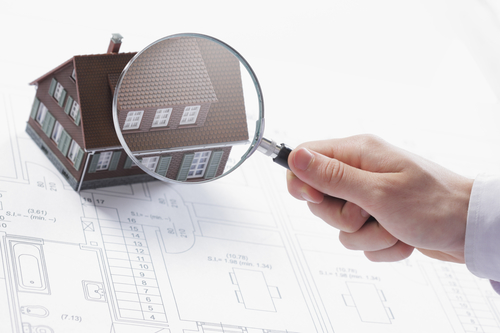 If you have any doubts about the state of your home, the home you are going to buy, or if you want to put your home on the market, a detailed inspection is critical. Here is a quick overview of the issues San Diego home inspectors can help you with.
Thermal imaging inspection
This inspection is completely non-invasive, and it uses the most modern technology to help the inspectors detect the following problems:
Water leakage
Points of energy loss
Pipe leaks
Overheating electrical components
Structural deficiencies
As you can see, thermal imaging can detect some of the most important faults in your home, so give it a chance.
Roofing inspection
Roof is one of the most essential parts of a home, as it protects it from the elements. It consists of several processes, each essential for making sure your home is as safe as it can be.
A walkthrough of the home – The inspector examines the ceiling, walls and attic for signs of water, wind, or hail damage.
Perimeter inspection – The inspector locates the chimneys, vents, gutters and flashing points in order to investigate them more thoroughly if there are any repairs needed.
External inspection – During this portion of investigation the inspector will check for external damage signs, such as hail dings or water stains.
Roof ascent – The construction of the roof has to be examined, so the inspector will look closely into the chimneys, vents, gutters and downspouts.
A detailed roof inspection is just as important, if not more so, than all the other types that San Diego home inspectors can perform.
Pool and spa inspection
Swimming pools and spas are a great addition to a home. But, for maximum safety, they have to be inspected. San Diego home inspectors usually look out for the following signs:
Protection – Fences, screen enclosure, gates and electrical wires proximity are carefully inspected.
Coping – It includes the inspection of copings that surround the pool, as well as the inspection of the pool and deck surface condition.
Equipment – Inspectors check all the lights, pumps, GFCI devices, heaters, skimmers, timers, as well as the condition of the junction box.
It sounds detailed, and it is. Pool and spa safety is essential, and home inspectors do take it seriously.
Radon inspection
Radon is a radioactive gas that is carcinogenic. It is tasteless, odorless, and invisible, so detecting it on your own is impossible. The radon testing inspection consists of three phases:
Home preparation – The inspector gives you detailed instructions on how to properly prepare your home for accurate radon testing.
Inspection process – A qualified team of inspectors arrives at your home in order to gather samples needed for laboratory processing.
Getting the results – The laboratory results of radon inspection are provided to you in a responsible and timely manner.
So, although there is a slight hassle when preparing your home for radon inspection, trust us, it is extremely important to have it done.
Best San Diego home inspectors are here for your tranquility
With the help of The Inspectors Company, you never again have to lose any sleep thinking about the safety of your home. We are here to inspect everything and make sure your residential property is up to code. Feel free to give us a call.